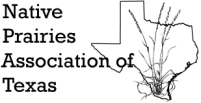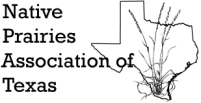 NPAT is hiring an Executive Director!
Native Prairies Association of Texas (TX), Executive Director – NPAT seeks a full time Executive Director with a passion for conservation to lead the organization in its mission to conserve and restore the native prairies and other grasslands of Texas. NPAT is a land trust protecting over 1,200 acres of native Texas prairie, including critically imperiled tallgrass prairie.
Responsibilities include fundraising and donor relations, strategic planning, and community outreach in addition to overall management of the organization. Candidates should possess a successful fundraising record, strong communication and management skills, and experience with conservation. Salary and benefits are competitive and commensurate with experience. NPAT is an equal opportunity employer.
To apply, send cover letter, resume, and references to: (preferred) apply@texasprairie.org or NPAT, Search Committee, 2002 – A Guadalupe St. PMB 290, Austin, TX 78705-5609. Applications accepted until position is filled (please submit by March 31st, 2008).
Visit http://texasprairie.org/ for a full job description and more information about NPAT.