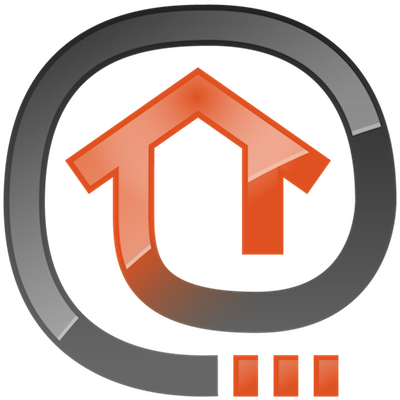 I went on a home automation improvement kick recently! The changes include:
OpenHAB – I switched from Misterhouse to OpenHAB for home automation. Why? OpenHAB has a cleaner codebase, more active development community, more efficient event-driven model, increasing device support, a better UI, charting, and a functional mobile client. I completed most of the conversion in a few hours, and further lingering issues within few days.
WeeWX – instead of WView for my weather station. WeeWX uses the same DB format as WView so all the historical data is still present. WeeWX has a more active development community, lacks a rainfall bug that was plaguing me in WView, and supports MQTT (see below) allowing me to get weather station data from WeeWX to OpenHAB.
MQTT – an IoT (Internet of Things – another buzzword) message bus becoming more common in home automation. It allows publishing of data and subscription to data channels, decoupling devices enough to make it easier to connect devices lacking explicit support for each other.
DoorBird – a video intercom, motion-sensing doorbell with a documented local (non-cloud) API and hard-wired power (no batteries to worry about). I integrated it into my OpenHAB instance – here are example instructions.
Garage door automation – I added garage door controllers and sensors, so now when I ask "did I remember to close the garage door?" after driving 30 (or 300) miles I can check, and close it if I did forget.
More intelligence – Decorative lights come on at dusk instead of a fixed time, adapting to the season automatically. The container herb garden on the back porch skips drip irrigation if it has rained more than 0.2 inches in the last 24 hours. A reminder is pushed to our phones if the garage door has been left open for more than 30 minutes. If motion is detected on the front porch, a photo is taken by the doorbell camera and archived.
Whew! I have a few more ideas too, but I better wait a little bit and have a burn in period before making more changes – and trying OpenHAB 2.0.