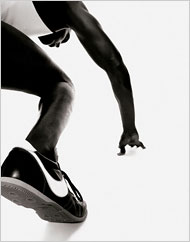 Can humans get fit in less time – such as six minutes a week?
An article on the NYTimes' Well blog highlights some research that indicates this may be possible.  To me, it seems similar to elements of interval training, CrossFit, and martial arts training.
Can You Get Fit in Six Minutes a Week? – Well Blog – NYTimes.com.