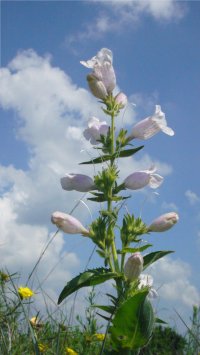 Here is the first installment of what I plan to be a regular feature: great quotes, poems, and songs about the prairie.
Quotes, poems, and songs can evoke the emotional side of prairies, which I hope will help get more people interested in learning about prairie and prairie conservation.
Today's quotes were spotted on Sioux City Art Center's web page in a description of an exhibit by Jin Lee called Wind and Prairie:
On the prairie there is sometimes a quiet so absolute that it allows one to begin again, to love the future.
— Robert Adams, To Make It Home: Photographs of the American West, 1989

The prairie path leads to the sky path; the paths are one: the continents are two; and you must make your journey from the prairies to the sky.
— William A. Quayle, The Prairie and the Sea, 1905